Posts for: September, 2018
By Venus Dental
September 20, 2018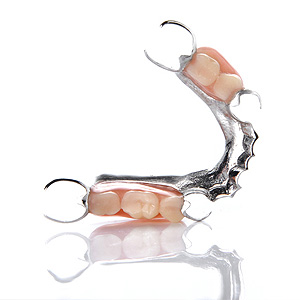 Durable as well as life-like, dental implants are by far the preferred method for replacing missing teeth. But they can be costly and, although not as much, so can traditional bridgework. Is there an effective but more affordable means to replace a few missing teeth?
There is: a removable partial denture (RPD). In fact, RPDs have always been the less expensive alternative to bridgework and implants. Today's RPDs are usually made of vitallium, a strong but lightweight metal alloy. Because of the metal's characteristics, we can create an appliance that precisely matches the contours of your gums, is thin and hardly noticeable. We anchor prosthetic (false) teeth made of porcelain, resins or plastics in acrylic or nylon that resembles gum tissue.
The most important aspect of an RPD is to design it to produce the least amount of movement in your mouth as you eat or speak. A good design will minimize pressure on both the underlying bone (which can accelerate bone loss) and on the remaining teeth that support the RPD. Although a little more costly, it may be advantageous to use a dental implant to stabilize a lower partial denture when no end tooth is available for support.
To get the most out of your RPD — and to prevent dental disease — it's important for you to practice diligent daily hygiene. RPD attachments can make remaining teeth more susceptible to plaque accumulation, a thin film of bacteria and food particles that can cause tooth decay and periodontal (gum) disease. To avoid this you should remove the RPD and thoroughly brush and floss your remaining teeth. You should clean the RPD every day with recommended cleansers. You should also take it out at night while you sleep to discourage further bacterial or fungal growth.
Besides daily care for your RPD and natural teeth, be sure to visit us for cleanings and checkups at least twice a year. Taking care of both your appliance and your mouth will help ensure your RPD serves you for many years to come.
If you would like more information on removable partial dentures or other restoration options, please contact us or schedule an appointment for a consultation. You can also learn more about this topic by reading the Dear Doctor magazine article "Removable Partial Dentures: Still a Viable Tooth-Replacement Alternative."
By Venus Dental
September 10, 2018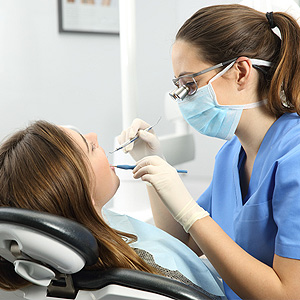 When things get unpleasant in your mouth, it's most often related to some underlying cause. In fact, the discomfort you're feeling is often a call to action to have it checked and treated.
The American Dental Association recently surveyed approximately 15,000 U.S. adults about their oral problems. If you have any of the top 3 problems found in this survey, it could be a "warning bell" sounding in your mouth right now.
Here, then, are the top 3 dental problems in America, what they mean and what you should do about them.
#3: Tooth Pain. About a third of respondents (more among those younger or from lower-income households) indicated pain as a problem. As a warning sign of something wrong, tooth pain could be telling you that you have a decayed tooth, a gum abscess or something similar. The best thing to do is get a checkup as soon as possible. It's unlikely that whatever is causing the pain will go away on its own and procrastination could make ultimate treatment more complex and difficult.
#2: Difficulty Biting. A slightly higher number of people named difficulty chewing and biting as their main oral problem. As with tooth pain, chewing difficulty causes could be many: cracked, loose or decayed teeth, ill-fitted dentures, or a jaw joint disorder (TMD). Again, if it hurts to chew or bite, see a dentist. Besides the underlying problem, chewing difficulties could also affect the quality of your nutrition.
#1: Dry Mouth. Chronic dry mouth garnered the highest response in the survey, especially among older adults. This is more serious than the occasional "cotton mouth" feeling we all experience—with chronic dry mouth the salivary glands aren't producing enough saliva to neutralize mouth acid or fight disease, thus increasing your risk for tooth decay or periodontal (gum) disease. It's most likely caused by medications or systemic conditions, so talk with your dentist or physician about boosting saliva flow.
If you would like more information on comprehensive dental care, please contact us or schedule an appointment for a consultation.